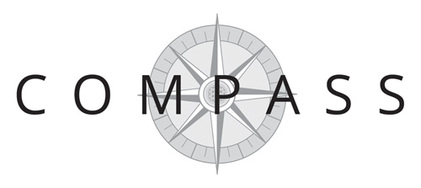 WHAT WE OFFER
C O M P A S S offers a full range of IM/IT Analysis Solutions to suit your immediate and long-term development and change management needs. We offer off-site and on-site IM/IT solutions development, contract recruitment services, mass screening services, employee training and mentoring, SME knowledge transfer, permanent and temporary staff placement, executive search and best practice policy development for public and private organizations. The C O M P A S S team's range and depth of knowledge and expertise, coupled with our extensive network of Talent Solution and Professional Service resources, enables us to provide customized business solutions to suit all operational models.
TALENT ACQUISITION SOLUTIONS
C O M P A S S employs best in class recruitment and talent acquisition practices to ensure that the right fit is made 100% of the time. We work closely with our clients to develop a personal relationship with them, in order to understand precisely what it is they require to satisfy their talent needs. We screen and select our resources with an equal focus on skills and emotional quotient (SQ/EQ), ensuring that they integrate not only with your business objectives but also with your organization as a whole.

Our applicant tracking and recruitment management system development expertise enables us to help with proprietary system development, COTS system implementation and legacy system upgrades. Our evaluation and analysis services allow us to assist our clients in determining the best solution for their system development needs. C O M P A S S is unaffiliated with any COTS vendors and thus, we have only our clients' vested interests in mind when determining the right recruitment and talent systems for their organizations.

We offer Mass Screening and Recruitment services for large recruitment and talent acquisition initiatives in addition to individual personnel placement (permanent and/or contract). C O M P A S S possesses specialized expertise in IM/IT, telecommunications, health informatics, banking (call centre), healthcare recruitment, mass personnel recruitment and federal government professional services placement.

TALENT MANAGEMENT SOLUTIONS
C O M P A S S talent management provides strategic HR solutions to help improve business value and make it possible for organizations to reach their business objectives. C O M P A S S links your talent management strategy needs with your specific business strategy. Our solutions include succession planning, assessment, development and high potential management as well as developing customized methodologies for how to source, attract, select, train, develop, retain, promote and move employees through your organization.

C O M P A S S talent management solutions can help your organization realize positive benefits in these critical economic areas: revenue, customer satisfaction, quality, productivity, cost and cycle time.

IM/IT PROJECT MANAGEMENT & BUSINESS ANALYSIS SERVICES
C O M P A S S provides contract project management and business analysis services for IM/IT projects, start-up business management/coaching, business case development, project charter / project plan development, requirements definition and gathering, and risk management framework development. C O M P A S S ​offers specialization in the following architecture solutions: MS Dynamics CRM, SharePoint, Cloud based technologies, SaaS.

Our management team qualifies for most level 1-3 Government of Canada TBIPS project manager and business analyst categories.